Christine Rooney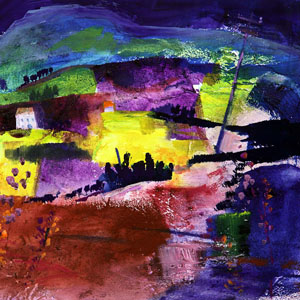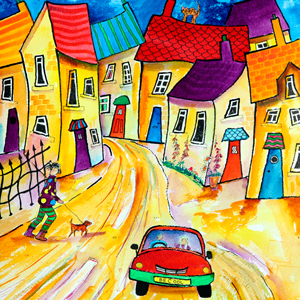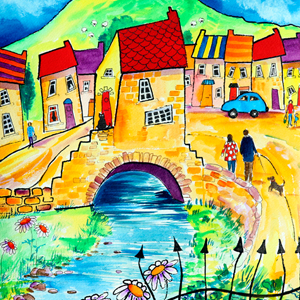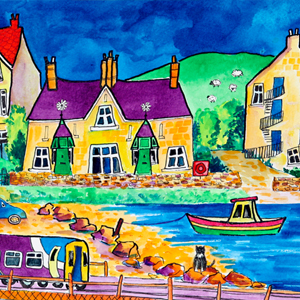 Christine lives and works in the Lake District in the North of England.  After gaining a degree at Lancaster University she taught for several years in Colleges, Community Centres and Adult Education centres.  In recent years Christine  gave up many of her classes to concentrate on developing her own practice.  This proved a successful move as she now sells her work regularly and has original paintings in collections in Australia, Canada, Germany and Spain.
Christine works in oils, acrylics, water based/acrylic inks and mixed media.  She loves to paint a variety of subject matter such as harbours, village scenes, flowers and still life.  Many of her subjects are based on real life everyday situations.  Some are complete figments of her imagination.  Colour is a very important element in all her paintings together with the story telling aspect where the viewer can often make up their own allegory.
Christine demonstrates her painting techniques to art groups, societies and WI's all over Cumbria and Lancashire and she gives talks on her year as an Olympic Artist.