Susan Jefferson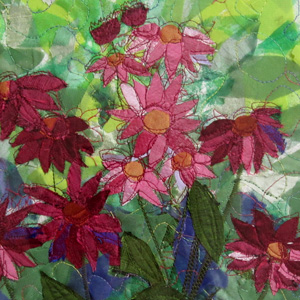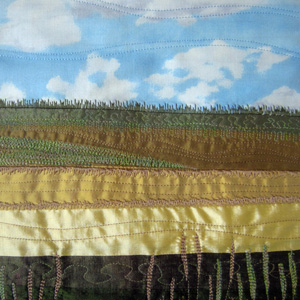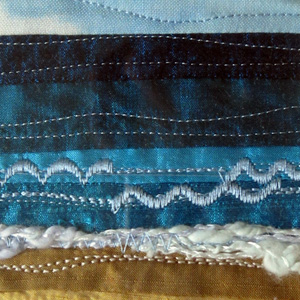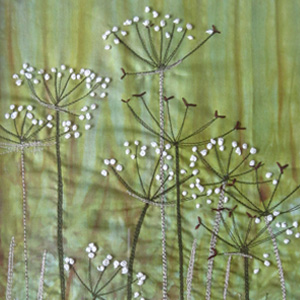 I live in the Eden Valley in Cumbria, just outside the Lake District National Park. Although quieter than the Park, the area is beautiful with lots of quiet country roads and lanes where wild flowers flourish with the dramatic background of the Pennines.

I have sewn and embroidered all my life, but was restricted by a busy job which took most of my creative energy. I now have the time to devote to sewing and embroidery and my pictures mainly reflect the area where I now live and the Fens of East Anglia where I was born and spent many years.
I work mainly with silk fabrics and fibres. Most of my work is machine embroidered and hand finished. I am also working some pieces by hand in silk and gold threads using the traditional embroidery and goldwork techniques.